BEAMA, the trade association for manufacturers of electrical infrastructure products and systems, has recently issued an information bulletin Safe Selection of Devices for Installation in Assembles which wholesalers may find useful to help guide your electrician/installer customers.
You can download by clicking on the front cover image below: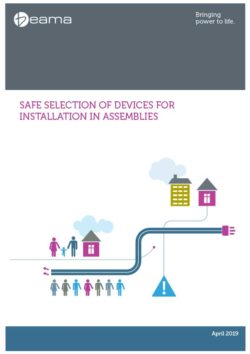 In this new bulletin, BEAMA warns against the incorrect selection of devices (e.g. RCBOs, MCBs, MCCBs) for installation into assemblies (e.g. consumer units, distribution boards, panelboards) adding that there is evidence that the practice of mixing products by installers, often without fully understanding the safety implications, is commonplace.
Although devices can appear similar the dimensions, technical performance and terminals are not necessarily compatible and mixing products in this way is likely to result in an unsafe installation.
BS 7671 (IET Wiring Regulations) Regulation 510.3 places specific responsibility on the installer, requiring that assembly manufacturer's instructions are taken into account.